2018 Made in Stephentown T-shirt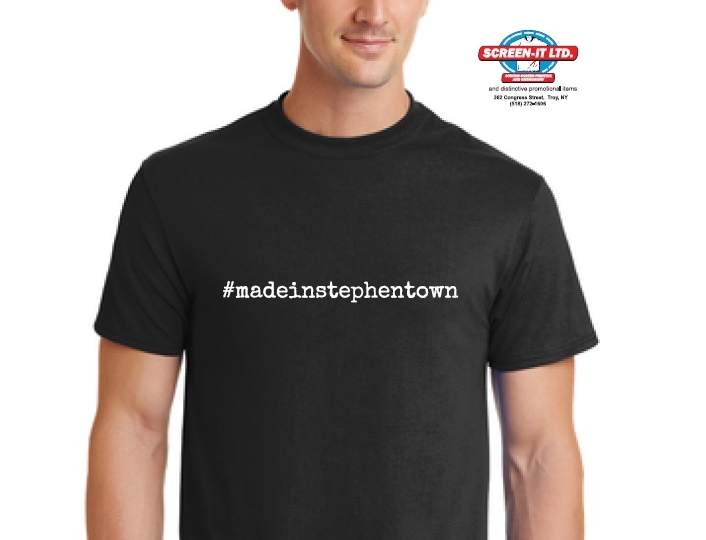 2018 Made in Stephentown T-shirt
So many great things are made right here in Stephentown by our farmers, businesses, musicians, artists and craftspeople. In 2018 we celebrated them with the social media hashtag #madeinstephentown and featured 20 different examples at our opening night reception at Stephentown Fire Hall. This commemorative shirt features the hashtag on the front and the names of the event's sponsors and participants on the back.
100% cotton
Sizes S-XXXL while supplies last
Printed locally by Screen-IT, LTD.
sale